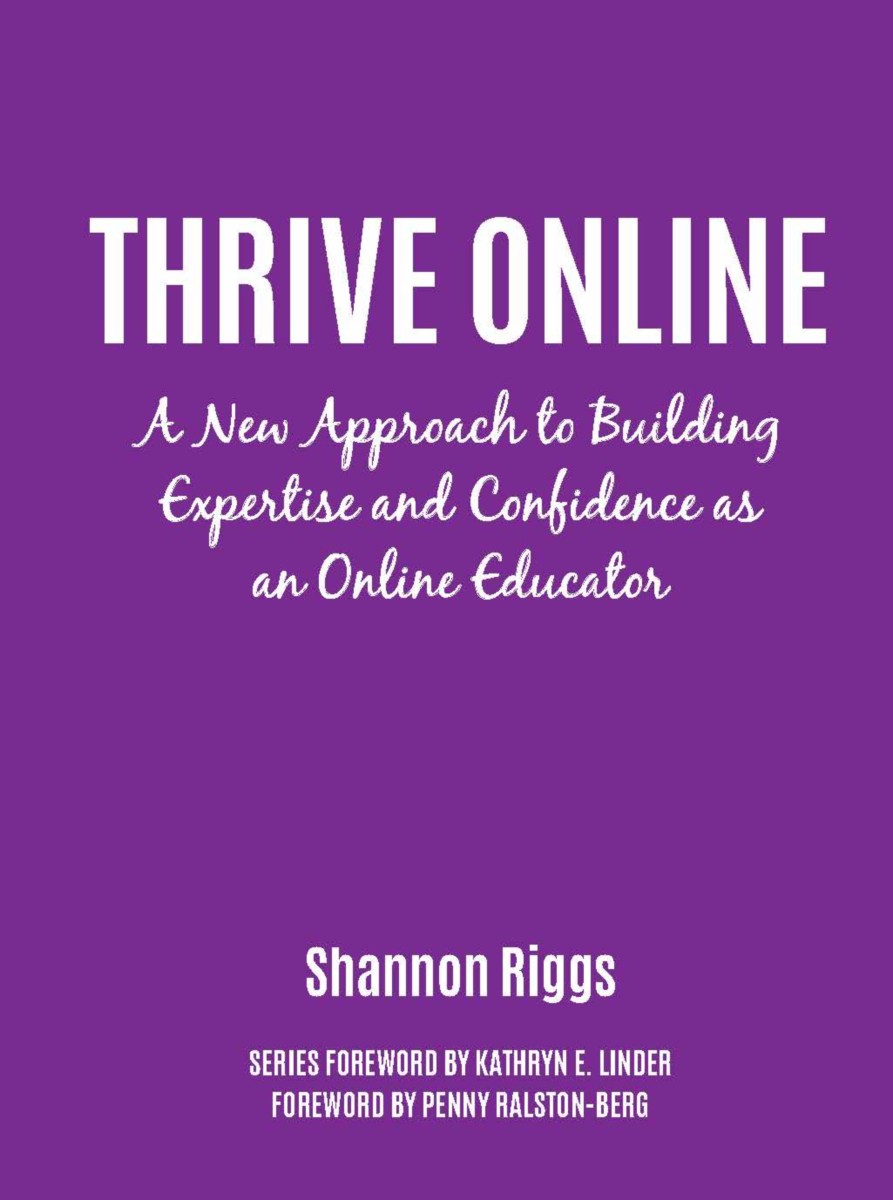 About the book
Research shows that online education, when designed and facilitated well, is as effective as traditional campus-based instruction. Despite the evidence, many faculty perceive online education as inferior to traditional instruction—and are often quite vocal in their skepticism. Simultaneously, however, more and more students are seeking online courses and degree programs.
Thrive Online: A New Approach to Building Expertise and Confidence as an Online Educator is an invitation for the rising tide of online educators that are relatively new to teaching online, and also for those more experienced instructors that are increasingly frustrated by the dominant bias against online education.
Readers will find:
An approach that empowers online educators to thrive professionally using a set of specific agentic behaviors
Strategies for approaching conversations about online learning in new ways that inform the skeptics and critics
Strategies that celebrate the additional skills and proficiencies developed by successful online educators
Guidance for educators who want to feel natural and fluent in the online learning environment
Guidance for enhancing the user-centered nature of online spaces to create student-centered learning environments
Encouragement for online educators to pursue leadership opportunities
The internet is changing how people communicate and learn. Thrive Online: A New Approach to Building Expertise and Confidence as an Online Educator offers guidance, inspiration and strategies required to adapt and lead higher education through this change. This book is for higher education instructors who are seeking community, a sense of belonging, and the professional respect they deserve. Thriving is not a reaction to our environment, but rather a state of being we can create intentionally for ourselves!
About the author
Shannon Riggs currently serves as Executive Director for the Division of Extended Campus at Oregon State University. In this role, she supports Oregon State's land grant mission by providing leadership and direction for course development and learning innovation throughout the division, for both credit and non-credit learners. She directly oversees several units in Extended Campus, including the Ecampus Course Development and Training unit, the Ecampus Research Unit, Open Oregon State, and Professional and Continuing Education.
Since coming to Extended Campus in 2011, Riggs has served as an instructional designer, as Director of the Ecampus Course Development and Training unit, and on the University's Faculty Senate and several of its subcommittees. Active nationally in the field of online and continuing education, Riggs regularly presents at conferences and has written for publication about online course development, faculty development, leadership, and innovation. She is currently serving a three-year elected position for the Quality Matters Instructional Design Association leadership team.
Shannon earned her BA in English at Oregon State University, and her MA in Professional Writing from Old Dominion University in Norfolk, VA.