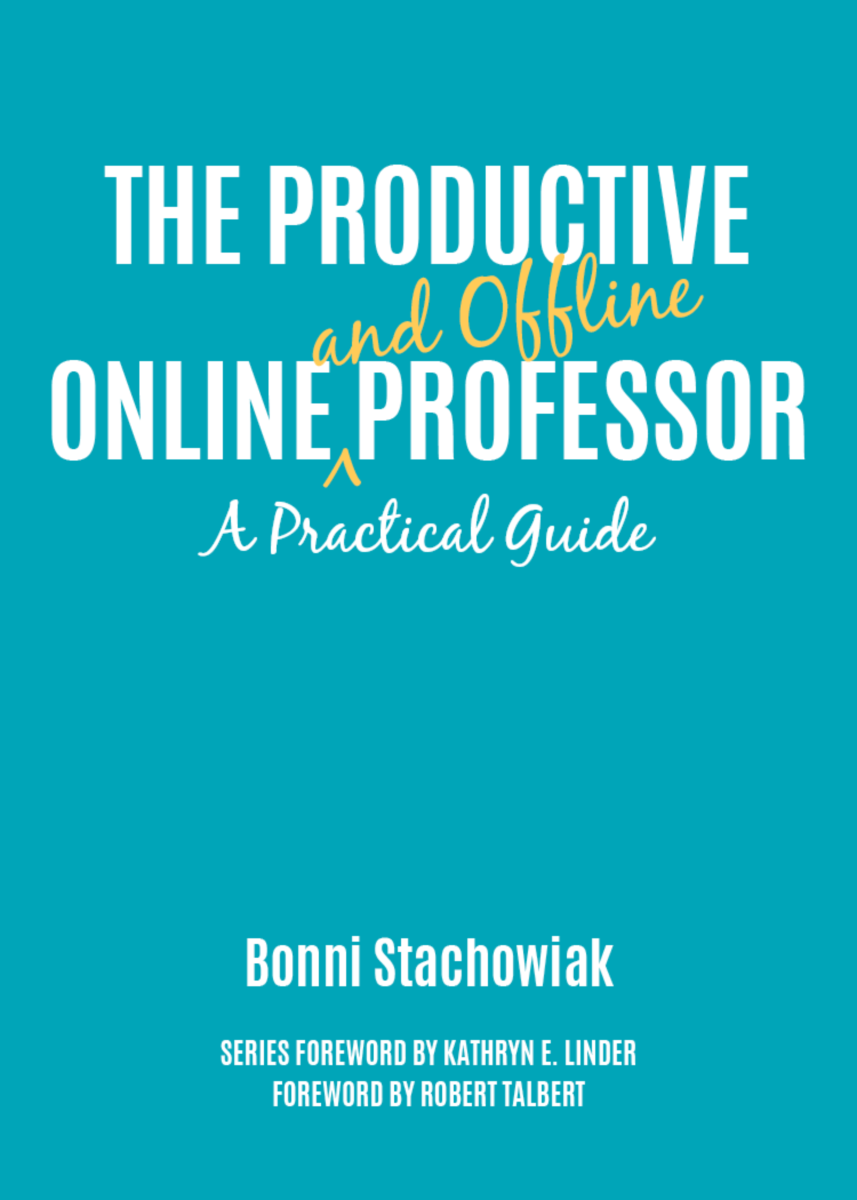 About the book
The Productive Online and Offline Professor assists those who teach online and blended courses with managing their personal productivity. Faculty are often expected to provide support and feedback to learners outside of normal work hours in non-traditional classes. Programs that are designed with more asynchronous content may cause faculty to perceive that it is difficult to ever press the "off button"on their teaching.
Part 1 addresses the challenges in defining productivity and presents a working definition for the text.
Part 2 describes the ability to communicate using both synchronous and asynchronous methods, along with ways of enriching such communication.
Part 3 describes methods for finding, curating, and sharing relevant knowledge both within one's courses and to a broader personal learning network (PLN).
Part 4 examines specific tools for navigating the unique challenges of productivity while teaching online. It includes ways to grade more productively while still providing rich feedback to students.
Part 5 shares techniques for keeping one's course materials current and relevant in the most efficient ways possible.
The Productive Online and Offline Professor is a practical guide for how to provide high quality online classes to diverse students. This book shares specific technology and other tools that may be used in charting a course toward greater productivity. It is intended to be a professional resource for fulfilling our roles with excellence and joy, while managing other priorities in our personal and professional lives.
About the author
Bonni Stachowiak is the Director of Teaching Excellence and Digital Pedagogy and an Associate Professor of Business and Management at Vanguard University of Southern California.
As the creator and host of the Teaching in Higher Ed podcast, she provides a space for discussing the art and science of facilitating learning. She also explores ways to improve our productivity, so we can be more present for our students and have more peace in our lives.
The podcast has welcomed such guests as James Lang, Stephen Brookfield, Cathy Davidson, Maha Bali, Saundra McGuire, Clint Smith, Jose Bowen, Ken Bauer, Michelle Miller, Betsy Barre, Kevin Gannon, Natalie Houston, and Ken Bain. The Teaching in Higher Ed podcast was awarded a MERLOT Classics Award (2016) and has been profiled in The Chronicle of Higher Education, Inside Higher Ed, and EdSurge.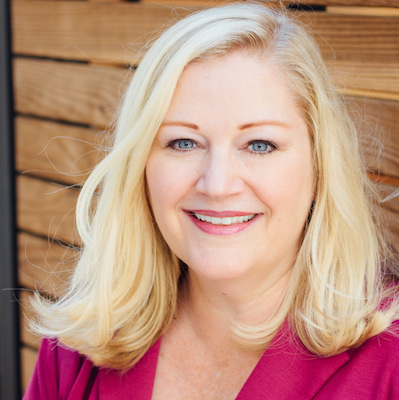 Her Doctorate of Education in Organizational Leadership degree is from Pepperdine University. She also earned a Master of Arts in Organizational Leadership from Chapman University. Her Bachelor's degree is in social sciences, which is also from Chapman University.
Bonni has conducted workshops and presented keynotes at various academic conferences on how to more effectively facilitate learning. She's also shared ways to use educational technology to improve teaching and approaches for providing greater agency to our students in their learning.
She is married to Dave Stachowiak, host of the Coaching for Leaders podcast. They have two young children, work full-time jobs, are both enthusiastic computer geeks, and are living joyfully ever after together.